SWAT responds after Gwinnett shooting, suspect still on the loose | News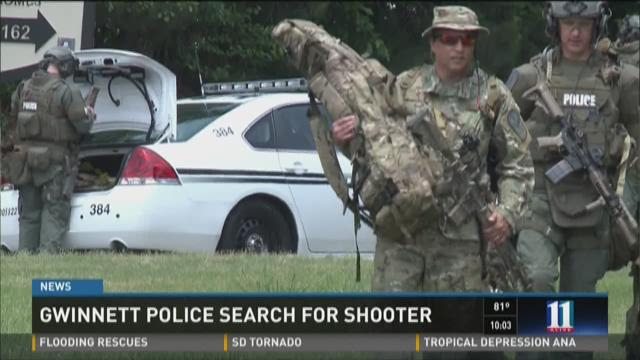 NORCROSS, Ga. -- Gwinnett County Police are searching for a suspect Monday morning after the early morning shooting on Sunday that led to a SWAT situation.
Police said the shooting happened after an argument between two people around 3:30 a.m.
The victim is expected to be okay.
When police heard the gunman might be at the Bradford Gwinnett Apartments, they brought in a SWAT team to carry out the warrant.
"Due to the nature of the crime - with the shooting and with no one coming to the door - that's something that escalates to the point that the SWAT team serves the warrant," Corporal Jake Smith with the Gwinnett Police Department said. "They have the equipment and the training necessary to handle things like locked doors and dark closed buildings."
The SWAT team eventually went in and found the apartment empty.
And so the search for the suspect continues.