Norcross fire ruled arson; burglary possible | News
NORCROSS, Ga. -- Authorities say a home in unincorporated Norcross is believed to have been burglarized and then set on fire.
The blaze occurred at a home on DeKalb Lane NW Monday afternoon.
Gwinnett County Fire officials said witnesses reported seeing three teens on bicycles wearing backpacks in the area by the home about 50 minutes prior to the fire.
A witness told fire officials that the door of the house was open when they went to check to see if anyone was inside.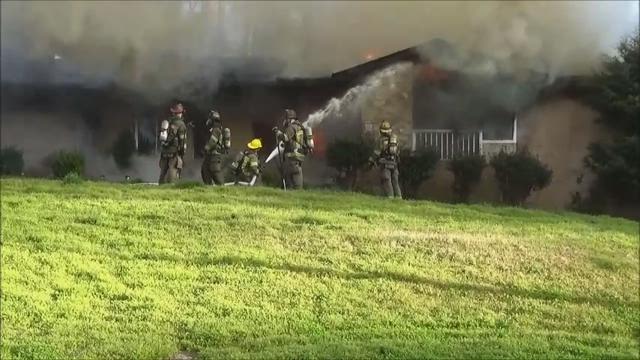 Fire investigators said that the home had been ransacked, but it's not known if anything was taken.
Authorities are now checking to see if there are any similarities to a fire that occurred a home on Brooklyn Lane the same afternoon. The DeKalb Lane fire is the only one connected to a burglary, officials said.
Anyone with information on the the fire is asked to call the Gwinnett Fire Investigations Section at 678.518.4890 or the Georgia Arson Control Hotline at 1.800.282.5804. A reward of up to $10,000 for information leading to the arrest and conviction of those responsible for the fire is being offered.